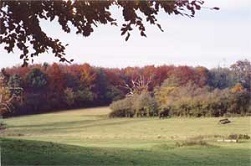 At the AGM we launched a new booklet on Forster Country with contributions from some patrons and from our chairman.  The Foreword is by Ronald Blyth, acclaimed rural living writer, best known for Akenfield. There are many illustrations, all but historic ones in colour.  It was edited by our co-founder Margaret Ashby, herself a patron and recently winner of the CPRE Peterkin Award.


The best way to get this is from a member of the committee. 

 

Failing that it can be ordered from our Treasurer, Mrs Angela Hepworth at 1, Gloucester Close, Stevenage SG1 3RQ with a cheque for £3.50 payable to Friends of the Forster Country, which includes p&p.

 

Enquiries via the Contact Us button on this website.
We thank Nicola Beauman of Persephone Books for inspiring and sponsoring this project
Since the December 2015 edition of our Newsletter there has been much activity by our Committee and by many Friends of the Forster Country members. A small group of us met with Cllr John Gardner, Deputy Council Leader and Leader for Housing, Zayd Al-Jawad, Head of Planning and Engineering, Richard Javes, Planning and Transport Policy Manager and Deborah Horner, Senior Planning Policy Officer, all of Stevenage Borough Council. We have also held meetings with our MP Stephen McPartland and with North Hertfordshire County Council. A meeting with Peter Lilley, MP for Hitchin and Harpenden, is to take place on 18th March.
As you will all know, the two councils in question are planning to build 1,800 dwellings on Forster Country and the purpose of these meetings was to increase our understanding of these plans and to improve our approach to responses to them. The FoFC Committee drew up and sent in 38 individual representation forms each covering a different aspect of the Plan. In particular the attack on our Green Belt was criticised and the basis of the overall housing numbers was challenged.
The original drafts and recordings of Elizabeth's music, once performed or published, found their way into her attic at Rooks Nest House, together with programmes, newspaper cuttings, correspondence and photos.  This was because they were finished and also she was wary of dealing with publishers, having had occasion in the past to fight them hard in order to receive fair play.
Towards the end of her life she met Malcolm Williamson and his partner & publisher, Simon Campion, and decided that he should be her literary executor and copyright holder, expressing in her will the hope that he would give all manuscripts of her musical and literary works to a suitable trust for safe-keeping.
In 2013, some 100 box files of written material, mainly correspondence, were duly catalogued and deposited at The Hertfordshire Archives and Local Studies (HALS) at County Hall, Hertford and now, all the available music (nearly 300 items) has been checked and recently deposited at the Music Department of the British Library.  So Elizabeth's dying wish for the safe-keeping of her archive has been largely fulfilled.
More News Items